Red Dead Redemption 2 Update 2022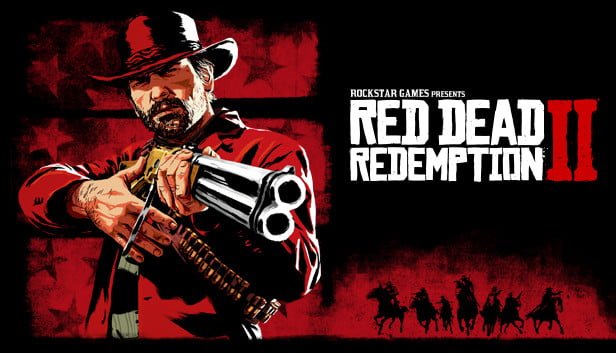 Boy oh boy! GTA fans, you're in for a treat…or perhaps another disaster. All that we know is Rockstar Games has announced that its immediate projects include 'Grand Theft Auto 6'. 'Red Dead Redemption' and 'GTA 4' are taking the backseat for the moment. This is following the epic fail of the GTA Trilogy remasters released in 2021. The announcement was a pleasant surprise after years and years of waiting and speculation. If you need reasons to be excited about this news, one- you're gonna get an ever-changing city and several protagonists- and two- it's not the GTA Trilogy.
With the rising craze of GTA 6, this might be a wise decision on their part. Their time and money would be better spent on a more lucrative venture. The efforts for 'Red Dead Redemption' and GTA Trilogy haven't been completely canceled. But fans can expect to wait a while before seeing them in the market. Rockstar Games has not yet confirmed or rejected these rumors.
GTA Trilogy had several issues, technical bugs being the primary. Fans expected a more distilled and tempered experience while playing the game. It was a problematic version and Rockstar Games was unable to provide quick responses to the issues raised. In fact, this game has the all too well-known problem of characters freezing or lagging due to rain.
Gamers' POV
Now, gamers, we love a good challenge with our hearts and souls but not when the interface is so poor that you can't play at all. You waste much time driving back to the location where you started your mission if you fail and you have to keep doing this each time. For several back-to-back missions, you can end up losing around 40 minutes driving and ain't no one got time for that.
We understand that you wanna make the game nostalgic and keep some of the elements of the old game. But that should definitely not involve keeping basic and outdated game designs. There's even a lack of checkpoints and poor controls for using a gun. The game is anything but standard.
Rockstar Games had promised to put in place a host of new features in the trilogy of GTA 3, GTA Vice City, and GTA San Andreas. Fans were over the moon to experience features like better textures, weather, light adjustments, and other gameplay enhancements. But they met none of these promises and instead issued a well-deserved apology to the fans because seriously, how do you manage to remaster an original game and make it worse than before? This abomination of a game even deleted the more lifelike aspects of the characters.
If it's any consolation, the Rockstar Games has revealed that there are ongoing campaigns to help solve the bugs and other problems. Red Dead Redemption 2's Update 1.02 is live and getting rid of major issues in the trilogy. They are improving the character outlooks and absurd rain in GTA San Andreas. The studio has also announced that the original games will soon be available again for the customers who purchased the GTA trio
Here's a list of the issues they've fixed in Red dead Redemption 2 (available on their support page):
Issues of missing or misaligned collisions
Slipped, repeated or delayed audio lines
Incorrect display on the damage meter
The issue with rotating and changing the angle of the camera
It's somewhat comforting to see Rockstar Games take responsibility and fix the issues that were reported. Hopefully, they take some notes and make better preparations for a game launch. They can take inspiration from what the fans want to see in GTA 6.
GTA 6 would be a massive success with the following features
Evolving maps that have seasonal features
A revolutionized battle system with superior hand-to-hand combat
A more well-thought-out enemy AI
More acceptance of mods to prevent fan outrage
The series' first female Latina protagonist
Characters based on Bonnie and Clyde
Conclusion
Rockstar needs to be more aware of the demands of their audience and keep in mind the current standard of online games. This way, they don't have to face any more embarrassment or backlash from their devoted fans.
Related Articles:
Assassin's Creed 2022 | The Biggest games and notifications from Ubisoft Forward 2022 | Amazing Latest Update
The Biggest notifications and trailers from Disney and Marvel's game showcase | Awesome Updates 2022