The most loved and famous character in the manga and anime world and the strongest ninja Naruto is here in the world of Fortnite. Epic games had earlier announced the collaboration of Fortnite x Naruto. The Naruto Fortnite skins were the most anticipated sinks ever. The first part of this collaboration was released on Nov 16, 2022. Later it was announced that some of Naruto's rivals will also join and was released on June 23, 2022. All the Naruto Fortnite skins were loved and appreciated by all the fans.
Want to know more about the Naruto Fortnite skins? Let's go!

In the first launch, Naruto, Kakashi, Sasuke, and Sakura were launched. This first launch came in three bundles. The first bundle included Naruto and Kakashi with their skins priced at 2100 v-bucks. The second bundle included Sasuke and Sakura with their skins as well and was priced at 2200 v-bucks. The third and last bundle was the Shinobi Gear bundle. This had summoning jutsu, Ramen break, kunai, Black ops sword and others. This was priced at 1500 v-bucks. All the Naruto x Fortnite skins which came in this bundle were very much relevant to the actual characters and had pretty good styles.

In the second launch, Naruto's rivals Itachi, Orochimaru, Gaara and Hinata were launched. This launch also had three bundles. The first bundle contained Itachi and Orochimaru priced at 2200 v-bucks. The second bundle included Gaara and Hinata 2400 v-bucks. The last bundle was the Nindo Gear Bundle. This had the Minato's kunai and the Sword of Kusanagi and a lot more priced at 1300 v-bucks.

So, with all these popular characters with their skins and various finish, here's how all the Naruto Fortnite skin are ranked from worst to best.
Hinata
We have the first Naruto Fortnite skin ranked at number 8, Hinata. Hinata was released in the second part of Naruto rivals. This was in the second bundle of this launch. Hinata came with two styles that viewers thought were very appropriate. Along with that, there was the byakugan on-and-off feature which was the eye details. This character was also available as an individual purchase of 1500. Overall, this didn't seem very exciting purchase.
Sasuke
Sasuke was in the same season as Naruto. Honestly, this character has nothing interesting. This had two skins in which the difference was in eye color. This was barely noticeable, and it was very disappointing. The only good feature of this character was back bling and the snake sword. One can make an individual purchase of Sasuke at 1600 v- bucks. This is pretty unfair because the most disappointing one is the most priced one.
ALSO READ: Best landing spots in Fortnite Chapter 3 season 4
Gaara
Gaara was revealed in chapter 3 of season 3. It comes with the other Naruto rivals. What makes Gaara skin interesting is that it has its glider which is the Gaara sound cloud and only he can use it. Gaara has two styles. Both outfits look very fascinating. He also has a big backpack included in his outfit which kind of look good. Gaara can be bought individually at 1800 v-bucks, which is totally justified.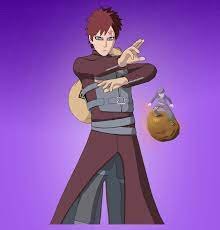 Sakura
Sakura is a pretty skin on this list. Sakura comes in two styles. Both of the outfits are very pretty and quite confusing as which one to choose. A white cloak is also added to her outfit which makes it even better. It is one of the most liked skins in this collaboration. Sakura comes in a bundle with Sasuke. A loading screen also comes in this bundle. The bundle costs 2200 v-bucks. Sakura individual comes at 1500 v-bucks.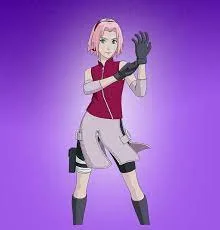 Itachi
Itachi Uchiha was added in chapter 3 of season 3. Itachi was in a bundle with Orochimaru. It has two styles, the original one and the black ops outfit. In addition to that it had the black ops mask which came in four variants. Overall, the skin was very relevant to the original character. The whole bundle of Itachi and Orochimaru was priced at 2200 v-bucks and only Itachi was priced the same as Sakura.
Naruto
The most famous and loved character in the world of manga and anime has gained a lot of popularity in the gaming world also. The first of the Naruto Fortnite skin is as it is, originally. Like others, Naruto also comes in two skins and both of them are very appropriate. A big scroll is also attached to its outfit as a back bling. Naruto comes in a bundle along with his friend Kakashi. One purchase of Naruto at 1500 v-bucks and the bundle containing both of them at 2100 v-bucks.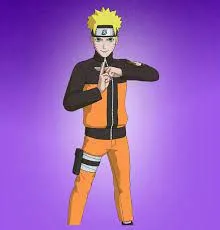 Orochimaru
In the second place, we have Orochimaru. This is one of the coldest skins in Fortnite. Every detail in this Naruto Fortnite skin adds So much to it. It had a very cool built-in emote and a sword with anime details. It also uses a built-in striking shadow snake emote. Orochimaru has one original style along with a hidden leaf era set. This character can be bought for 1600 v-bucks.
Kakashi
In the very first place, we have the best Naruto Fortnite skin, a very popular character and a dear friend of Naruto. What brings Kakashi to first place is that it has three skins which have two black ops Kakashi and one original one. This skin could not have been any more perfect. This also has very amazing back bling which is a dog. The bundle which includes both Kakashi and Naruto costs 2100 v-bucks and Kakashi alone costs 1500 v- bucks.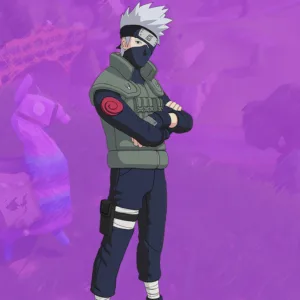 So, here's how all the Naruto Fortnite skins are ranked from best to worst. The Naruto Fortnite skins had a great review overall as this was said to be one of the best crossovers in the Fortnite world.