Redfall is a first-person shooter multiplayer video game developed by the famous Arkane studios and published by Bethesda Softworks which are known for its creation of the prey and dishonored series. The Redfall release date is on May 2, 2023, for Xbox series x/s and Microsoft windows. It is an open world game which can be played in both co-op and solo mode. The team of Arkane Austin announce during the developer Direct about the Redfall release date along with ten minutes of gameplay trailer highlighting what's waiting for you on the island.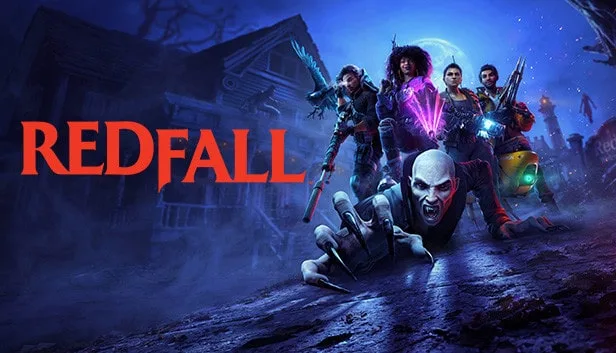 Redfall trailer
The trailer shows a city full of horrors and driven by vampires covered in blood all over the place with danger in every corner of the city. You along with three friends are on a mission to remove the evils and protect the city from the vampires. you are supposed to take on missions to hunt the vampires in the open world and gather information about their whereabouts which will lead you to the main vampire controlling everything. Players are waiting for the Redfall release date as the trailer has created suspense and a lot of questions in their minds.
Redfall storyline
The island town of Redfall, Massachusetts, has been taken over by a legion of vampires who have totally blocked the island from the outside world and have also blocked the sun. The vampires who are the main attraction of the game were created after a science experiment went wrong and they continue to evolve.
The vampires in Redfall are very unique and different from other vampires. The vampires have different powers and look very spooky. These vampires were once normal people, but they decided to turn themselves into monsters as they were influenced by the idea of eternity. It is said that not only vampires but both vampires and cultist have taken over the city at nights and days respectively. So, you have to fight cultists in day and vampires at night.
Redfall release date
The Redfall release date has bought in so much anticipation for the players that it seems so long to wait for its launch. The Redfall release date is announced to be on May 2, 2023.
Also read: Top 7 Best Gaming Laptop Under 2000 Dollars
Redfall characters
Arkane studios have bought four new heroes in Redfall who you will be playing as. These vampire hunters are different characters with different backstories, unique personalities, different styles, and different gameplay. Each character has something unique and each of them plays a very vital role in the game. They have special abilities which make them every vampire's worst nightmare.
So, let's see who these vampire slayers are:
1. Jacob Boyer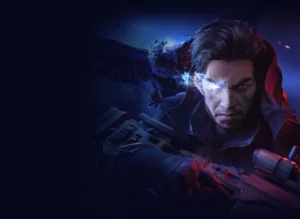 Jacob Boyer is the sniper of the group having sharpshooting abilities. He uses a high-powered rifle to take down the spooky vampires and cultists from far away. he is a long-range specialist who developed his sniper abilities as a private military mercenary in Special Forces.
He has a mysterious vampiric eye which gives him accurate shots at the enemies as well as a cloaking device that helps him to get into positions for some supernatural sniping. He also has a spectral raven that distracts the vampires and gets his teammates close in when enemies get too close, and he then finds a new position. If you want to show your sniping skills too then Jacob Boyer is the hero for you.
2. Devinder Crousley
Devinder Crousley or Dev is an internet-famous paranormal investigator, amateur cryptozoologist, and skilled inventor. He has been researching vampires and other supernatural creatures. He has an interesting self-made arsenal of weapons. He has many talents and all the years that he has spent working on researching these creatures finally pay off when he uses his best weapons against these blood-sucking creatures. He has a cool weapon from which ultraviolet rays burst out turning the vampires into ashes. If you are someone who likes to experiment with weapons too then you can choose Devi as your main character.
3. Remi De La Rosa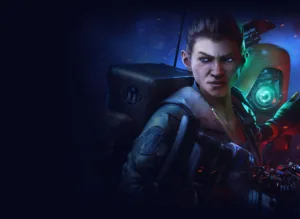 Remi De La Rosa is a combat engineer who has been on the frontlines across the world for many years and has learned excellent combat skills since then. She also has specialized in robotics. She is now trapped in Redfall where the vampires reside and try to save as many survivors as possible. She also has a robot companion named "Bribon", who helps her to fight vampires and save people. Cool robot fans who can act as strategists can choose Remi as a hero.
4. Layla Ellison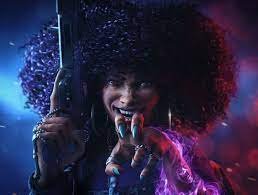 Layla came to Redfall to study biomedical engineering at Redfall Technical University, and she interned there at a research facility where something went wrong and then she found herself in a place of a vampire apocalypse. Her official bio says: "Layla studied biomedical engineering at Redfall Technical University and interned at the ominous Aevum Therapeutics research facility, where something went very wrong. She says everything is kind of a bur. The last thing she remembers is waking up with a killer headache and wild telekinetic powers." So, it's pretty clear that she has awesome telekinetic powers to finish the vampires.
Redfall system requirements
CPU: Intel Core i5-8400 @ 2.80GHz or AMD Ryzen 5 1600
RAM: 16 GB
OS: Windows 10 64-bit
Video card: AMD Radeon RX 580/ NV GTX 1070/ 6 GB VRAM
Pixel shader: 5.1
Vertex shader: 5.1
Free disk space: 100 GB
Dedicated Video RAM: 6GB
Redfall character's voice overs
Arkane Studios have a very particular style when it comes to their games. Arkane Studios' characters are so much interesting and relatable and are greatly loved by the audience. The characters in Redfall seem no different. Each element, each little detail adds so much life to the characters. There are four characters in Redfall Jacob Boyer, Devinder Crosley, Remi De La Rosa, and Layla Ellison. Have but ever wondered who has voiced all these characters? Let's find out.
Jacob Boyer is voiced by the most popular voice actor Yuri Lowenthal. She is popularly known for his work in cartoons, anime, and video games. He has also appeared in other video games like Marvel's Spider-Man as Peter Parker, Marth in Fire Emblem, and a lot more.
Devinder Crousley is voiced by Kamal Khan. Kamal khan is an actor who has played roles in series like Haunting of Bly Manor and various games like XCOM: Chimera Squad, Fallout 76: Steel Reign, and a lot more.
Remi De La Rosa is voiced by Adriana Isabel who is a newcomer to video game acting. she has been a part of various short films and TV series.
Queen Noveen voices Layla Ellison. She is a prolific voice actor and has been a part of many games such as Legends of Runeterra.
Redfall price
Redfall release date is all set to be on May 3,2023. Pre-order for Redfall is now live. So, let see what its price is. The game will be sold at $69.99.
Redfall weapons
When Arkane Studios announced redfall release date a 10 min gameplay was also shown. There are a plenty of guns of wide variety starting from long ranging snipers to shotguns. stake launcher is one unique weapon which was highlighted in the trailer. The guns can also be customized, and you have a good range of choices.
That's all we know now about Redfall release date, and everything related to it as of now.