Genshin Impact Lantern Rite is a beautiful festival where the people of Liyue celebrate the beginning of a new year. All the characters from the Land of Geo gather together to light lanterns and honor their heroes. It is the flagship event in version 3.4 which has many exciting for you from Primogems to the paper theater and racing games. In 2023, the Genshin Impact Lantern Rite festival is called 'Exquisite Night Chimes' which is full of fun events with a lot of games, exciting goodies, and plenty more. This is a limited-time event and has many mini-events. Rewards collected from these mini-events can get you a 4-star character, primogems, and many more.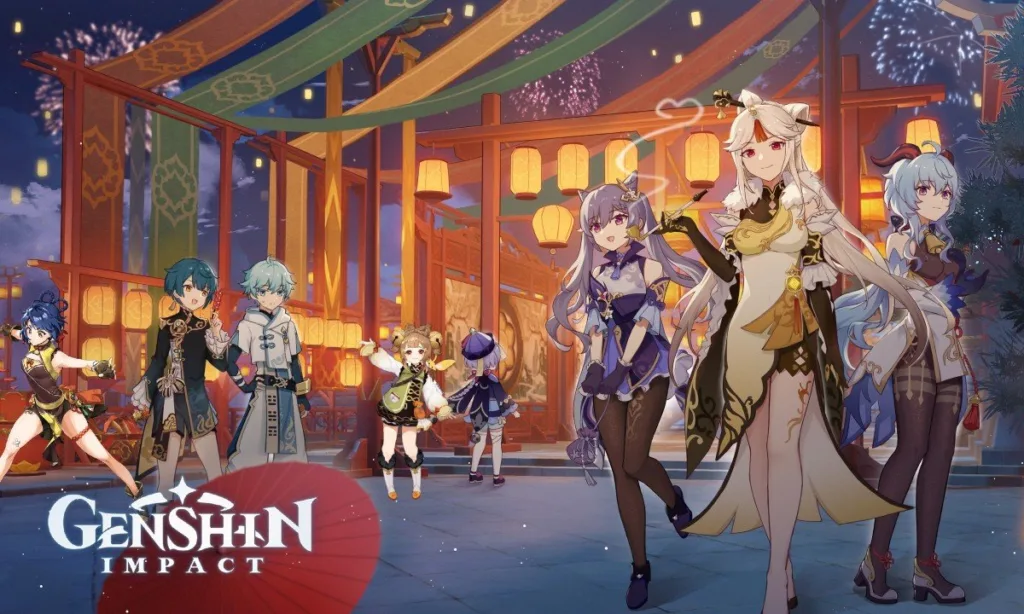 What is Genshin Impact?
Genshin Impact is a role-playing action game developed and published by miHoYo. This game is an open-world anime-style game that has an action-based battle system. The game was released for Android, iOS, PlayStation 4, and windows in 2020 and on PlayStation 5 in 2021 and is yet to be released on Nintendo Switch.
Genshin Impact Lantern Rite release date
The Genshin Impact Lantern Rite event was released on January 18, 2023. The event has many games and rewards and other goodies too. Liyue has organized a music festival this year with many stars likely to be Hu Tao, Xinyan, and Venti.
Also read: 10 best black anime characters of all anime verse
Genshin Impact Lantern Rite trailer
To check out the Genshin Impact Lantern Rite trailer click below.
Genshin Impact Lantern rite events
Genshin Impact Lantern Rite has a paper theater mini-event this year which is a traditional art form of Liyue. This is very popular in Liyue and all the players will get a chance to experience this traditional art form. It is a little puzzle game in which you have to rearrange silhouettes to help the actor finish the play in the theater. If he touches an obstacle, he will change direction and if he gets trapped then the performance will fail.
There is another game called Radiant Sparks where players while floating in the air must collect gold coins within a time limit while enjoying the beautiful fireworks in Liyue Harbour. No need to be worried as you also will be having boosters as you float in the air to collect coins. You can use Fireworks Fruits to get to high altitudes or the Aegis of Sparks to get more coins.
A racing game called Vigilance at Sea is also available which involves obtaining gold coins in a dangerous environment. You will be put in one of the very unique maps and you have to dodge obstacles and collect as many coins as possible within a limited time. Having an energy bar, you have to make sure it does not deplete. This game can be played in both solo and co-op mode with friends.
The last game is a combat game to wipe out all the monsters. Travelers are sent to deal with Hilichurls and Slimes who are trying to create havoc during the event. After completion of quests, you must head to different locations and dispatch a group of enemies. This is a challenging arena to defeat opponents and earn coins.
In Genshin Impact Lantern Rite there will be a seven-day daily login event," May Fortune Find You," in which players will be rewarded daily, and guess what, you can also get ten Intertwined Fates if you are lucky enough. Players can also get a four-star character after they have collected maximum coins and earn 800 Festive Fever by participating in the mini-games and completing challenges. There are a total of nine characters as potions to choose from. A new character Yao Yao is included in this list along with Beidou, Chongyun, Ningguang, Xiangling, Xinyan, Xing Qiu, Yanfei, and Yun Jin.
Genshin Impact Lantern Rite requirements
The Genshin Impact Lantern Rite event named 'Exquisite Night Chimes' started on 19th January 2023 and will end on 6th February 2023. Players who have an adventure rank of 28 or above will be able to participate in this event. You must complete the Archon quest "The crane returns on the wild" and Yelan's story quest "Umbrabilis Orchis Chapter: Act I: first as well.
Genshin Impact Lantern Rite Characters and their locations
It is seen that among all the characters present in the Genshin Impact Lantern Rite, some characters are found in Liyue Harbor whereas some are outside the Liyue Harbor. Baizou and Qiqi are on the balcony keeping an eye on the Mingxiao lantern near the stage where Yunjin performs. They prepare herbs for the singers from the iridescence tour. Yun Jin and Xinyan are present next to the Mingxiao lantern discussing the success of the concert and plans for their concert.
Dvorak is found next to the paper theater puzzle challenge. Ningguang and Beidou are on the yujing terrace hanging out with each other. Zhongli and Guoba both are inside the Wanman Restaurant. Xiangling, Chongyun, Xingqiu, and Hu Tao are in the southern part of Liyue harbor.
Outside the Liyue harbor, there are Yaoyao, the new character, Madame Ping, and Yanfei in the quince village. Venti and Kazuha by the vigilance at the sea mini event and Xiao at Wangshu Inn's highest balcony.
Genshin Impact Lantern Rite rewards
In the Genshin Impact Lantern Rite you can get tons of rewards starting from free characters to level up materials. You can earn coins by completing the mini games challenges and unlock four-star characters like Yaoyao, Xinyan, Xiangling, Xinqiu, Yanfei, Yunjin, Ninggaung, Chongyun and Beidou. Character materials including exp materials and skins, talent up materials and Mystic enhancement ores are also the rewards. Along with that you can get the Crown of Insight and many primogems.
Have fun with all these exciting features from version 3.4. Take part in the event as well as the mini-events, earn primogems, the Crown of Insight, intertwined fates, and many interesting materials. Enjoy the open-world verse by switching characters and making good tactics.